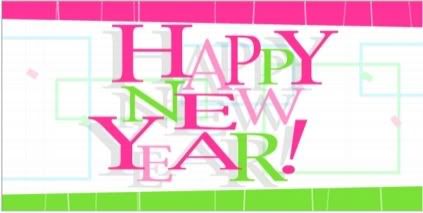 Ok, so it's a new year. Happy 2007 by the way. Of course everyone's into those pesky resolutions, which most predict won't last but for two weeks at the most. There's the goal to lose weight, the one to get in shape, the one where you try to be nicer to people (that means you, Rosie and Donald), and the one where you try to be a better person.
One of my hilarious friends (mother of three with a super active sassy four year old son she'd like to possibly return to sender) sent me a most amusing text when I sent her one wishing her a happy new year. It simply said:
Happy New Year.
My resolution is not to kick small children and dogs.
Ha. Now THAT'S a resolution. None of this world peace or lose weight, but one biting wish that must of come after one very long day of mothering. Matter of fact I locked that text in my inbox, so I could read it whenever I needed a good chuckle. Now of course I could resolve to blog more this year (which I will), and lose weight (which I hope), and resolute not to break these resolutions (ironic), but also maybe to resolve that I don't have to wait until I have some hilarious picture to share and the writing has to perfect before I blog. Maybe I can just lay it all out on the table, as is, imperfect and sometimes painfully funny. So small children and dogs stay out of my way... I'm gonna Blog BIG in 2007!