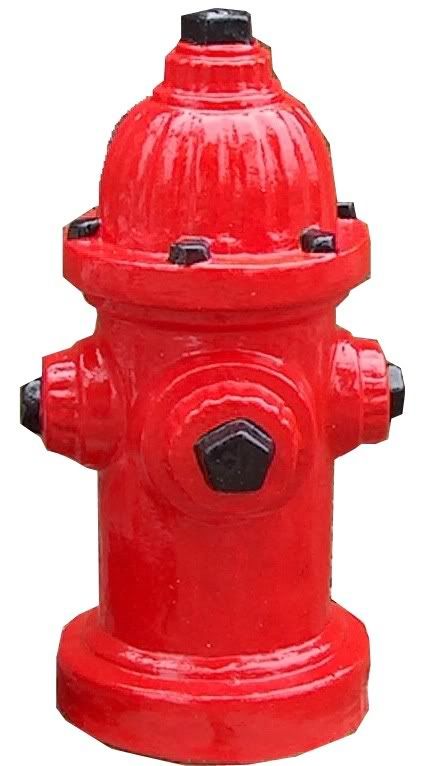 So I've noticed something lately... there's more than one way to claim your territory. If you're "the Donald" then you can opt for the super obvious and just name everything after yourself. Trump water, Trump Towers, Trump golf course, Trump; the toilet paper (you know it's coming). But if you're clever, there's a new sneaky way to mark something as yours... using only your nose.
I used to work for a certain maker of airplanes. Everyone there seemed to look the same after a while; the ubiquitous middle aged man, slightly out of shape, balding a bit, wearer of glasses. Most contained no obvious scent (thank goodness). However there was this one engineer who would come update computer programs and GOLLY he smelled good. He smelled exactly like a big ol' pile of super fresh clean laundry. I realized right away that no man would smell like this on his own and I supposed this was his wife's sly way of letting the other ladies he worked with know that he was taken. I quick glanced down at his ring hand confirmed my musings. Wow... what a neat trick.
I didn't have to look much further than my own mother for a confirmation of this tricky trend. It must be something written in the secret grandma handbook, because no matter how clean my children are when they go to grandma's house, they come back smelling different. I could send them in crisp clean clothes, with a diaper bag full of clean replacement clothes, and by the time I get back they've had baths, and everything's been washed. We're talking clothes, blankets, jackets, hats... the works. If she could wash the disposable diapers, she would. Now I'm thinking either this woman really really misses doing laundry for 4 kids, OR, she is secretly marking her grand kids with her own scent...(diabolical). Maybe it's letting the other grandma's know these babies are hers. Maybe she's letting me know she's still the alpha female of the pack. Whatever the case the new scent is there, it's strong, and by golly it's quite deliberate.
So the next time you're not sure who is whose... just take a whiff around. The answer might be right under your nose.