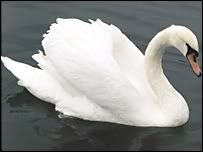 Seeing that I'm a little over 2 months away from having our second child, I've been on the baby name hunt. It's a lot trickier than you think. Some parents now a days have gone completely mad on trying to come up with a unique name for their baby. Alternate spellings, abuse of double letters, using too many "k's" and "y's" where there should only be "c's" and "i's", and even plain old making names up. If you want a good laugh check out this site that backs my theories.
http://www.notwithoutmyhandbag.com/babynames/
While searching out a classy, feminine, not too popular name that also has a great meaning, I came across a few names that meant something so wacky I wondered why anyone in their right mind would consider naming their child that.
Asela (Spanish, Latin) "Donkey foal."
Bethany (Hebrew) "House of figs"
Blaise (Latin) "Lisp, stutter."
Claudia (Latin) "Lame."
Hagar (Hebrew) "Forsaken."
Jael (Hebrew) "Mountain goat."
Mallory (Old French) "Unlucky."
Mara (Hebrew) "Bitter."
Nira (Hebrew) "Plowed field."
Olinda (Greek) "Wild fig."
Rue (English) "Regret."
Silja (Scandinavian) "blind one."
Swanhild (Old German) "Battle swan."
Vega (Arabic) "Falling vulture."
Wava (Slavic) "Stranger."
Yumiko (Japanese) "Arrow child."
If your parents are inspired to name you after a baby donkey as a newborn, you should probably spend the better part of your life with a bag over your head. Or why don't they just save you the trouble and just name you "Jenny"? Fig Newton fans can really get a double bang for their buck if they named their daughter Bethany Olinda, or 'House of Figs and Wild Figs'. That's fruit, FRUIT and cake. Consider the name Vega (Falling vulture) - heck if you're named after a dead and falling bird of prey I guess you've got no where to go but up? Or is that down?
But my favorite is Swanhild. I pictured a great army of Vikings, swords drawn and drooling, running at full speed into battle, and in front of them all is a beautiful bevy of white birds with long graceful necks... complete with little miniture Viking-horned hats. I see the other army crying and cowering in fear. The battle swans are HERE.